1 Peter 5:8 "Be alert and of sober mind. Your enemy the devil prowls around like a roaring lion looking for someone to devour."
Our enemy, the devil, roams around like a roaring lion! Every day he's seeking to devour us! To stop us in our walk with God. Lions are big and very dangerous, but can be trained, as this video shows.
The young man in the video clip said he had grown up with the lions, he knew them.
Maybe some of us have grown up with lions. 
The lion can come in many ways and one of those ways is in our thoughts. We don't always realise what's happening, it's just a bad thought, I'm having an off day.
Have you ever had something come into your mind that made you say, "where did that come from?" Maybe it's a little taunt from the lion. We can choose to ignore it or dwell on it.
 I would briefly like to talk about 3 lions today. They are three lions that can invade our thoughts and distort what we believe about ourselves. Thoughts that hold us back and stop us in our walk with the Lord.
Their names are:
'Useless, Worthless & Who do you think you are?
'Worthless' Lion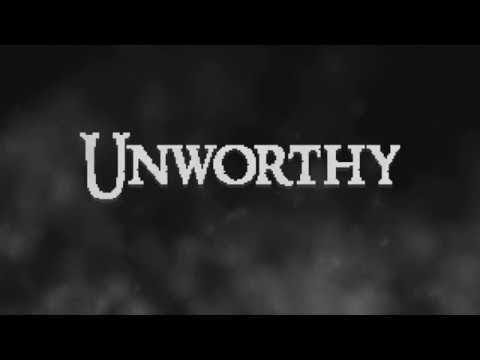 You've always felt you're just not worth anything. Circumstances in your life have caused you to feel worthless. Things you've been involved in that you feel ashamed of, whether that's before you became a Christian or since you became a Christian.
Before I was a Christian I was involved in many ungodly things, I cringe to think about them now! And during my Christian life I've said and done things that are wrong and I've needed to ask forgiveness. I think most of us can say that…. or is it just me? 
We do not need to feel worthless anymore, we don't need to keep going over it again and again allowing the enemy to taunt us and punish us. God sent His only Son, Jesus, to die an horrific death so we could be set free from thoughts like this. He thought, and still thinks, we are worth it, He loves us so much!! When we accept Christ and are, what the bible calls, 'born again', we are 'clothed' in the worth of Jesus. He gives us worth! We'll still mess up because we are human, but the bible tells us, "If we confess our sins, He is faithful and just and will forgive us our sins and purify us from all unrighteousness" 1 John 1:19. He doesn't suddenly turn His back on on!
We are told over and over that we are precious to God.
Isaiah 49:16 "See I have engraved you on the palms of my hands"
Romans 5:8 "God demonstrates His love to us in this, while we were still sinners, (STILL SINNERS, OUR BACK TURNED TO HIM!), Christ died for us"
Don't let anyone tell you you're worthless, a great price was paid for you!
'Useless' Lion
Have you ever been told you're useless, you'll never amount to anything!? Words can be so damaging.
'Sticks and stones may break my bones but words will never hurt me' is simply not true. The tongue, something so small, can cause immense pain!
Words stay with us, and have you noticed how it's usually the bad stuff that's easier to believe?
When I was about 14 years old we were given an assignment at school which was to give a five minute talk to the rest of the class. I was terrified! I was a very timid & shy girl. I grew up in a home where 'children were seen but not heard'.
I knew there was no way of getting out of it. I chose the subject of a family day out for my talk. On the day I was trembling and struggled to get through it. At the end of my talk the teacher, who sat directly opposite me, said, "That was the most boring thing I've ever heard!" I was crushed, embarrassed and wanted to run away! Those words caused so much pain for me. I withdrew into myself and became more shy than I already was, afraid, even, of my own voice. I was like this for years!
BUT GOD has set me free from all that! I forgave that teacher, and over time God has shown me, through His word and with help from good friends, that I don't need to be afraid anymore. And not everyone will like what I say, or be interested, or want to listen to me, and that's OK. GOD will always listen to me, and He has a part for me to play in His family. Do you have dreams about what you would like to do for the Lord, is there something you would like to get involved in, in the church, but you feel useless, you're afraid. Well, don't be afraid anymore! You are Christ's masterpiece, you have an eternal destiny, God wants to do beautiful things in and with your life.
You are not worthless, you are not useless.
'Who do you think you are?' Lion
So, you have an idea and you think it may be God speaking to you, it's something you would love to do and you're going to speak to the leadership team about it and ask if it's something that might be good to do at church. Then Wham! along comes the lion and speaks that thought into your head! "Who do you think you are? You really think that's a good idea? You really think you're going to do that? And the favourite one, "You really think God spoke to you?" And so, you shrink back, afraid, doubting, and losing confidence.
Well, when Mr. "Who do you think you are" lion comes along you can give him an answer! In fact, you can give him a list of answers to chew on!
There's plenty more answers where those came from to defend ourselves against the "prowling lion" ! You see, it's not Who do I think I am? It's WHO DO I KNOW I AM!!?
The young man in the video is a lion trainer not a lion tamer. The lion wasn't tame, he hadn't lost the potential to attack; and the young man's father was always there, never leaving his son alone with the lion, always watching. And our heavenly Father will always be there, He won't leave us alone. 
Difficult thoughts will always come, we can't tame them, but we can train them using the best tool ever, the Word of God.
2 Corinthians 10:5 says:
We demolish arguments and every pretension that sets itself up against the knowledge of God, and we take captive every thought to make it obedient to Christ. 
One last scripture to leave you with, which is one of my favourites:
Philippians 4:8
"Finally, brothers and sisters, whatever is true, whatever is noble, whatever is right, whatever is pure, whatever is lovely, whatever is admirable—if anything is excellent or praiseworthy—think about such things."
 If you would like to listen to this message please go to:
https://www.lcf.biz/connect/sermons/